*** Go to Current News to find out about any announcements about your brush/trash/recycling pick up.****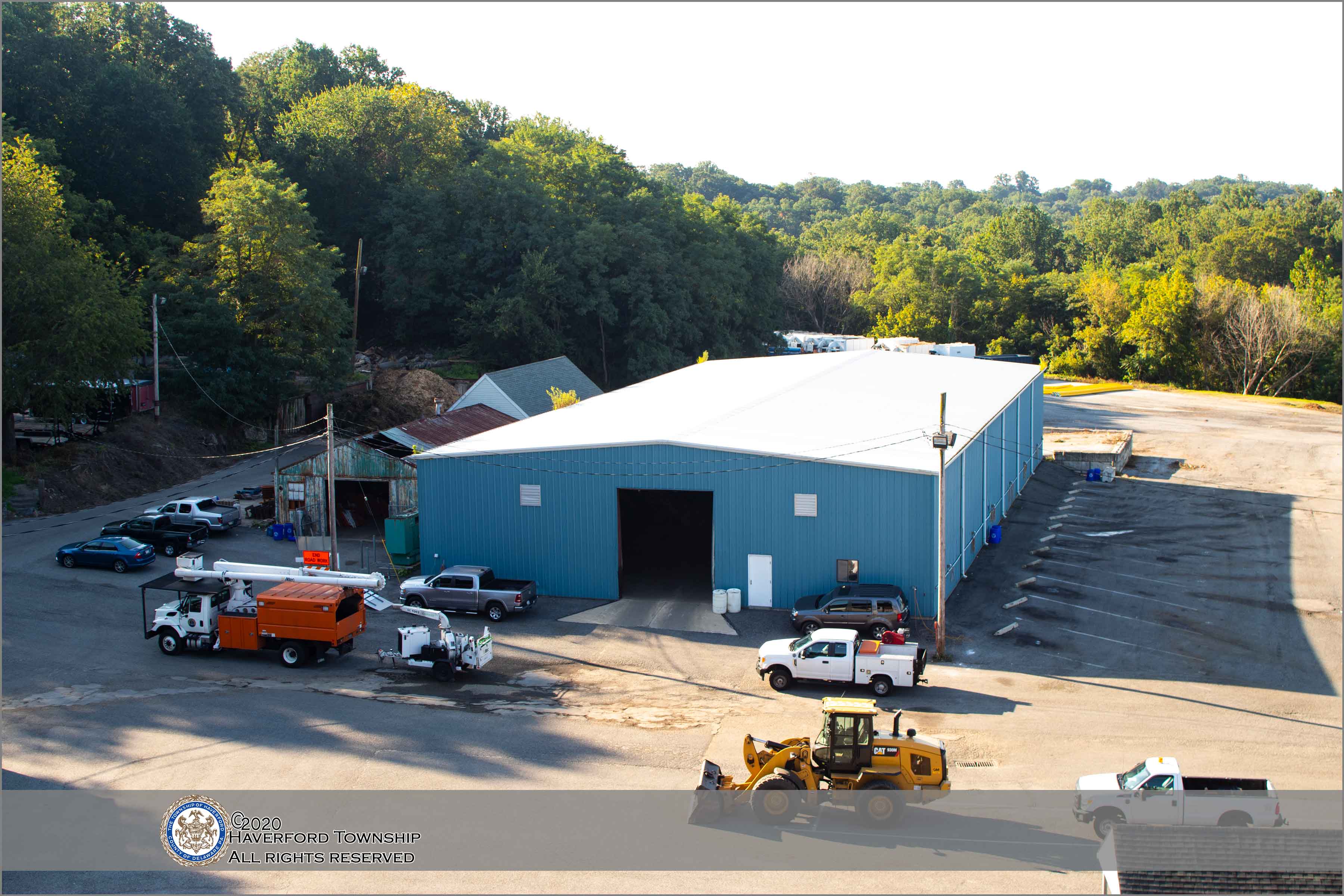 Overview
The Public Works Department's mission is to serve the residents of Haverford Township. Public Works is the largest work force in Haverford Township and is made up of a number of subdivisions that keep the Township running.
Public Works Department Contact Information
by phone, 610-446-1000, ext. 2263 or 2264
by email: publicworks@haverfordtownship.org
Haverford Township Community Recycling Center
The Haverford Township Community Recycling Center is located on Hilltop Road near the intersection of Old West Chester Pike. There you'll find two dumpsters clearly marked cardboard; one dumpster clearly marked for both paper and cardboard; and one dumpster for glass, cans and plastics. If the dumpsters are full, please do not leave your materials at the site. Please do not leave any other materials or debris at this location. From West Chester Pike, take Old West Chester Pike and make a left onto Hilltop Road. Then, follow signs for the Recycling Center.
Highway:
The Highway Division maintains 132 miles of Township roads. In the winter, the Highway division is responsible for the brining, salt and plowing of these roads in addition to 33 miles of state roads. In the fall, the Highway Division is responsible for curbside leaf collection.
Sanitation:
The Sanitation Division is responsible for the collection and disposal of trash,
recycling and brush from each home on designated pickup days.
Shade Tree:
The Shade Tree Division is responsible for the removal and trimming of all trees in the
Township right-of-way.
Paint and Sign:
The Paint and Sign Division makes, installs, repairs and replaces all of the street and traffic signs throughout the Township, including crosswalks and traffic markers on Township roads.
Sewer:
The Sewer Division is responsible for the construction and maintenance of the Township storm and sanitary sewer systems. Approximately 149 miles of sewer system piping is maintained by this division.
Vehicle/Fleet Maintenance:
The Vehicle/Fleet Maintenance Division is responsible for maintaining the operational efficiency of all Township vehicles and construction equipment.
Facilities:
The Facilities Division is responsible for maintaining and planning improvements of township owned-buildings and property (except for parks which are maintained by the Parks Maintenance division of the Parks & Recreation Department)